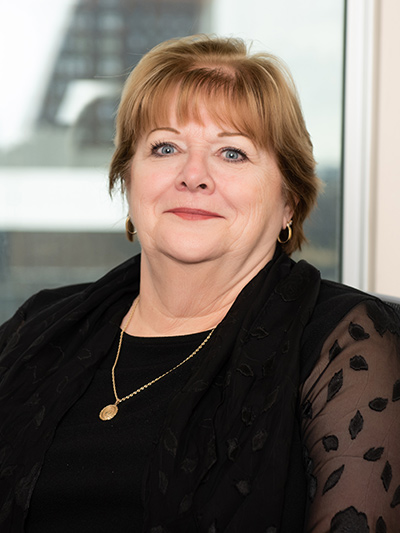 Lynn Ostrowski
Executive Assistant, Office of the Dean
313-577-8287
313-577-3606 (fax)
Office Hours: Monday through Friday, 7:30 a.m.- 4:00 p.m.
441 Education
Responsibilities
Maintaining the Dean's schedule of appointments and meetings, both short-term and long range; delegating requests for meetings to appropriate division assistant dean or others; prepare and collect briefing materials for the Dean's meetings; coordinate Dean's travel arrangements; screen all phone calls to the dean, refer as appropriate; coordinate twice-monthly Administrative Council meeting agendas; supervising student assistants; maintaining Dean's Office files; other duties as assigned by the Dean.
Biography
Graduate of Dearborn Fordson High School.  Lives in Dearborn Heights, and has three adult children and seven grandchildren.