College of Education's Mental Health and Wellness Clinic extends mental health services with grant from United Way of Southeastern Michigan
The Wayne State University College of Education's Mental Health and Wellness Clinic (MHaWC) received a $20,000 grant from United Way for Southeastern Michigan to support its ongoing counseling and therapy services. At the onset of the pandemic, MHaWC launched free telehealth services for residents throughout Michigan.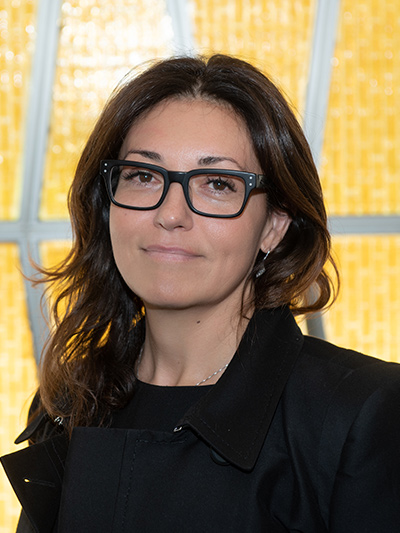 MHaWC serves as a training ground for a wide range of graduate students in the College of Education pursuing degrees in counseling, art therapy, school and community psychology, and counseling psychology. Clinicians-in-training offer services to individuals, couples, families and groups under clinical supervision by College of Education faculty. Francesca Pernice, Ph.D. serves as director of the master's and doctoral programs in counseling psychology and assists in coordinating programs across the Division of Theoretical and Behavioral Foundations, which houses these mental health training programs. MHaWC team members who participated on this grant include doctoral student Gabriel DeLong and faculty members Brandi Pritchett-Johnson, Ph.D., assistant professor of educational psychology and director of clinical training in counseling psychology; Lauren Mangus, assistant professor of educational psychology; counselor education lecturers Shirley Mack, Ph.D. and Thomas Michalos, Ph.D.; and Holly Feen, Ph.D., associate professor and coordinator of the art therapy program.
"Because of the COVID-19 pandemic, many nonprofit clinical services were unable to physically host clinicians," said Pernice. "The award from the United Way for Southeastern Michigan's COVID-19 Response Fund allowed the clinic to provide ongoing clinical supervision to support clinicians providing care during a critical time."
The grant also allowed the clinic to provide greater outreach and community educational events to support more individuals, families and couples who were navigating daily life while under quarantine as well as those returning to work or starting learning environments under new guidelines.
Grant funds supported the hiring of a clinic and research coordinator, clinical software upgrades to enhance accessibility and privacy, and technology (i.e., headsets) needed to conduct services. They also helped the clinic expand its outreach efforts and increase its visibility by providing local referral services, greater information and access to clinic services and clinical support and supervision. Clinic staff also coordinated with local nonprofits to staff clinical programs associated with support groups, including teens coping with grief and social isolation; grandparents caretaking during COVID-19, including technology and support for learning from home; fathers coping with loss of jobs and adapting their role to primary caretaker; and parents supporting children with their education and mental health, grief and loss, financial stress and other concerns.
"Over the past year, our clinical community programs have provided therapeutic services to hundreds of individuals and families," said Pernice. "The grant allowed us to continue to provide the community with access to mental health support during this stressful and uncertain time."
For more information about the Mental Health and Wellness Clinic, visit go.wayne.edu/mhawc or email mhawc@wayne.edu.