Investigators awarded $32,000 grant to help STEM teaching residents integrate technology into their classrooms
Katie Baleja, Ph.D., Elsie Babcock, Ph.D., and Roland Sintos Coloma, Ph.D. — faculty members in the Wayne State University College of Education's Division of Teacher Education — were awarded a $32,000 grant from the Community Telecommunications Network to support 40 teaching residents in the Metro Detroit Teaching Residency for Urban Excellence (TRUE) Project, an initiative funded by the U.S. Department of Education that seeks to address the shortage of math and science teachers. Participants are committed to teaching math and science in Dearborn and Detroit — the cities with the two largest public school districts in Michigan — and are working toward their master's and teaching certification.
Through the initiative, "Increased Equity and Access for Urban Educators," all 40 TRUE teaching residents will receive an Apple iPad, smart keyboard and pencil. Apple products were chosen because of their multifunctionality in providing a powerful teaching and learning platform. The goal is to help facilitate residents' learning and teaching skills and enhance their instructional practice and student engagement, particularly during the COVID-19 pandemic.
"By providing our residents with these technology tools and training them to use them in the classroom, we will empower them to deliver instruction that is creative, interactive and engaging and help their students develop, practice and apply their new knowledge and skills," said Baleja, a lecturer in educational technology and principal investigator. "Some residents are dealing with economic difficulties and may not have access to digital resources. Ensuring they have these tools and resources helps increase digital equity and access, particularly among urban educators."
Researchers indicate the initiative represents a major shift in curriculum and teaching practices.
"Supplying technology resources while piloting competency-based technology modules and digital badging will give the residents firsthand experience applying their pedagogical knowledge with technology," Baleja said. "These resources will help them become more proficient educators in virtual formats, and the pandemic has demonstrated that educators need to have access to technology and the knowledge to use it effectively."
Throughout their school-based residency and university-supported modules, residents will use technology resources to develop educational materials using various technology applications, demonstrate awareness of the inequities in public education related to technology, and identify and evaluate various electronic resource tools. Investigators believe the initiative will strengthen residents' pedagogical knowledge, enhance their pedagogical practice and positively affect student engagement, knowledge retention, and individual and collaborative learning. Having a stronger understanding of how to incorporate technology into their teaching will also allow residents to better prepare students for college and careers.
"Students learn useful, lifelong skills by using technology," said Babcock, a lecturer in mathematics education and a co-investigator. "We want teachers to be at the forefront of technology education, especially in light of the current transitions to online or remote teaching. TRUE residents will be able to use technology to help students understand and apply math and science concepts, and develop skills in critical and computational thinking. Our goal is to prepare teachers who will educate, engage and empower students in understanding the role technology plays in society and how they can use it to gather information, analyze data and solve problems."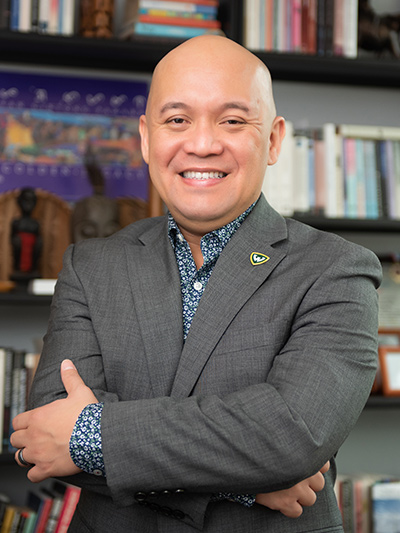 Researchers also noted that providing residents with technology tools and training will allow them to meet the International Society for Technology in Education's standards for K-12 educators. These standards include seven pillars designed to deepen practice, promote collaboration with peers and students, challenge traditional teaching approaches, and help teachers prepare students to become empowered learners.
"As learners and leaders in technology education, we expect TRUE Project residents to engage in connected learning and become connected educators," said Coloma, professor of teacher education and a co-investigator. "Although many residents may be novices at using technology for teaching and learning now, providing them with technology tools, training and support will prepare them to reach and teach a generation of students who are already familiar with technology and help learners thrive in the classroom and beyond."
The Metro Detroit TRUE Project is funded in part by the U.S. Department of Education (43%; $1,111,126). The remaining is funded by Wayne State University (57%; $1,504,736). The total funding received from all sources is $2,555,403. To learn more about the Metro Detroit TRUE Project, visit education.wayne.edu/true-project.