College of Education alumna is all smiles after receiving Fulbright Award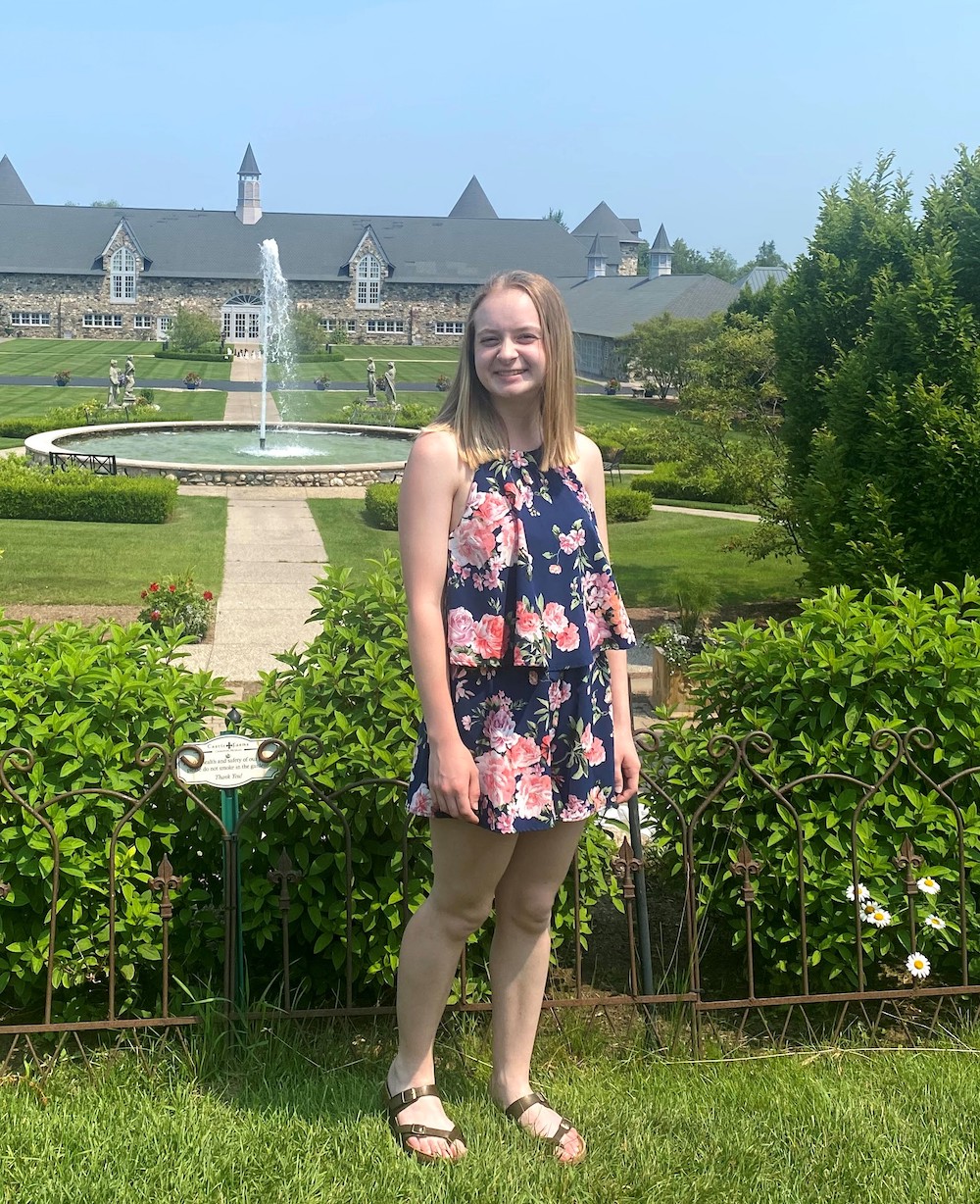 Four thousand and two hundred miles. That is the approximate distance recent Wayne State University College of Education alumna Abigail Smiles traveled when she moved from Oxford, Michigan, to Tampere, Finland, this month. A secondary education honors major, she was awarded the Fulbright-Tampere University Graduate Award by the Fulbright Finland Foundation and Tampere University.
"I applied to the Fulbright Foundation in the United States through the Office of Fellowships at Wayne State and with guidance from Dr. Kevin Deegan-Krause, the fellowships faculty coordinator and a professor of political science," Smiles said. "After making it to the semi-final round in December and interviewing with the Fulbright Finland Foundation in February, I was notified that I had been selected to receive the Fulbright-Tampere University Graduate Award in March."
The Fulbright Finland Foundation is an independent nonprofit based in Helsinki, Finland, that seeks to expand Finnish-North American collaboration through exchanges of talent and knowledge. Its vision is to empower the minds that will find global solutions to tomorrow's challenges by fostering academic and professional expertise and excellence in leadership.
Smiles said while the application was extensive — it included a personal statement, a statement of grand purpose, several recommendations and many other materials, she had a great deal of support throughout the process.
"I am grateful for the assistance and encouragement I received from Dr. Deegan-Krause and several Wayne State faculty members, particularly Dr. Thomas Pedroni, Dr. Timothy Moran, Dr. Linda Jiménez and Dr. Aja Reynolds," Smiles said. "And, of course, I am thankful for my wonderful family and all my friends, who have loved and supported me throughout everything."
Smiles, who said she always wanted to be a teacher, is using her full-tuition scholarship to pursue a master's in teaching, learning and media education. Her studies will focus on education in Finland, education in a technological world and methodological studies in education research. Smiles will also write a master's thesis.
"I am extremely thankful for the opportunity I have been awarded," she said. "I can't wait to study the Finnish perspective on education, learn more about the field of education and the role of technology in it, and bring what I have learned back to my future students in the United States."
In addition to her studies, Smiles is excited about the hockey in Tampere. The city is home to two professional hockey teams and the Finnish Hockey Hall of Fame. Tampere is also host of the 2022 and 2023 International Ice Hockey Federation's Ice Hockey World Championships. In addition, two National Hockey League teams — the Colorado Avalanche and Columbus Blue Jackets — will play there in November as part of the 2022 Global Series.
Smiles said she appreciates the lessons she learned in the classroom and the connections she made as a student at Wayne State.
"I am confident that my time here at Wayne State and in the College of Education prepared me well for this next step," said Smiles. "All that I have learned about teaching and education will translate to the real world well, no matter where I am."