Limitless view of education careers leads alumna to new role in philanthropy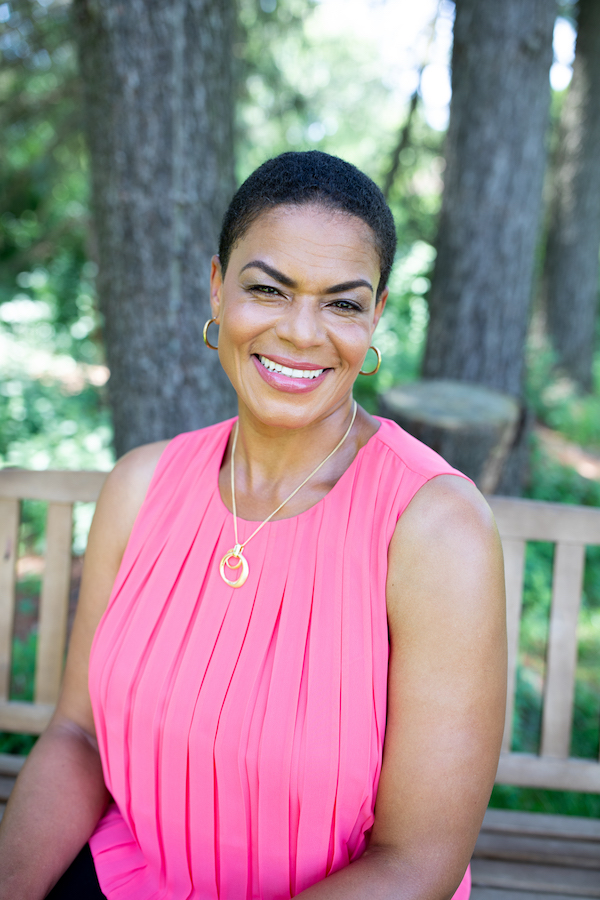 Carmen Kennedy-Rogers thinks big. Her vision and willingness to use her experience in different ways demonstrates the diversity of career options available to those with degrees in education.
After earning an undergraduate degree in physical education, Kennedy-Rogers returned to Michigan to live and start her career. A physical education teacher and coach who aspired to be an athletic director, she decided to pursue an advanced degree in sport administration ('01) at Wayne State University.
"I chose Wayne State because I wanted to be grounded in living and learning in Detroit and because of its outstanding reputation," she said. "My classmates were very diverse in terms of age, race, profession, socioeconomic background and more. The teachers I had were practitioners in the field, and I knew several of them before I came to Wayne State. Their instruction, guidance and wisdom were based on their experience."
Kennedy-Rogers served as an assistant principal and athletic director at Grosse Pointe North High School. She enrolled in Wayne State's master's program in counseling ('07) to expand her career options in the K-12 environment and because she believes a holistic approach to serving children is important. She admits her parents - both Wayne State alumni - might have also had an influence on her decision.
"Educators must be able to address mental, emotional, physical and other needs of students," she said. "My dad was a counselor at Renaissance High School - my alma mater - and my mother was a social worker, so counseling was already part of the fabric of my being."
Her love of learning and desire to do more led Kennedy-Rogers to Wayne State's education specialist certificate program in educational administration ('13), which further developed her ability to lead, build relationships and solve problems.
"I learned how to be effective in whatever setting I find myself as well as how to approach problems, generate solutions and work with people to reach a resolution. I immediately applied what I learned," she said. "I encourage education students to take advantage of opportunities to apply what they are learning in the real world."
Her time as a Warrior was not without challenges. Kennedy-Rogers was diagnosed with breast cancer and endured medical treatments while trying to balance work and classes.
"It was a very difficult time, but it taught me resilience, perseverance and how to get things done. When I wondered if I had the ability to make it, I had to remind myself that I could do it. That makes me Warrior Strong," she said. "When you go through something difficult, you lean on your previous experience to remind yourself that you got this. You won't just survive - you will thrive."
Kennedy-Rogers said she also appreciates donors who fund College of Education scholarships.
"I never had to pay one dime, she said. "I was blessed to receive scholarships to further my studies and advance in my career. That is a big deal because so many people do not have the financial means to pursue educational opportunities. Some generous people gave me access, and I am grateful Wayne State provided a pathway for me."
A former principal and assistant superintendent, Kennedy-Rogers said the skills she developed in all three programs provided the foundation for her to succeed as a professional and practitioner. The knowledge she gained also helped her understand that she could be an educator and advocate in different spaces. Her ability to identify and pursue nontraditional avenues helped her make the transition to her new role as senior program officer of education at The Skillman Foundation, where she leads efforts to improve educational opportunities in Detroit.
"Wayne State provided me with the opportunity to serve public education in a variety of ways. I have been a teacher, athletic director and administrator, and I serve on the College of Education's Board of Visitors," she said. "Although I work in philanthropy, I still consider myself an educator, an advocate for children and a champion for education."
One of Kennedy-Rogers' major goals is to positively impact educator recruitment and retention, particularly among individuals from underrepresented backgrounds.
"We must figure out how to help school districts and teacher preparation programs recruit and retain educators, which includes social workers, counselors, school psychologists, administrators - all the people working collectively to ensure our children have what they need to succeed. We must have quality, competent people guiding and teaching our children," she said. "All children need to see people from diverse backgrounds. We must also be purposeful and intentional about providing access and opportunities for people of color."
Kennedy-Rogers hopes her career path encourages others to consider the variety of potential careers available to those with education degrees.
"Master teachers may have started out in the classroom, but now they are supporting, mentoring and advocating for their colleagues. They are serving education in a different way," she said. "There are no limits to how people can use a degree in education. The College of Education exposes individuals to many ways they can be educators if they think big."
When asked about her long-term career plans, Kennedy-Rogers said she remains open to different opportunities and experiences and hopes education students will do the same.
"My goal was to be a superintendent. I learned I don't want to do that," she said. "I do want to continue to be an advocate for children and an educator wherever I am. I look forward to what I discover."
by Tracy A. Walker