Wayne State University's College of Education receives $2.6 million grant to expand its Community Health Worker Academy
The Wayne State University College of Education was recently awarded $2.6 million from the U.S. Department of Health and Human Services. The college's Division of Kinesiology, Health and Sport Studies will use the funding from the Health Services and Resources Administration's Community Health Worker Training Program to enhance and expand its "Community Health Worker Academy: Workforce Development to Improve Urban Health Care and Advance Health Equity" project. The goal of the three-year initiative is to increase the community health worker (CHW) workforce to address health disparities throughout Southeast Michigan.
"Our entire team feels extremely honored to be among 83 organizations nationally to have received an award from this workforce development program," said Nate McCaughtry Ph.D., assistant dean of the division and director of the academy. "We look forward to leveraging the capacity and resources of Wayne State and its many partners to expand the community health worker profession."
The community health worker profession is unique in that it aims to facilitate connections between community members with a variety of care needs and the formal health care and social services community. Without CHWs, access to care is typically much more limited and inconsistent in underserved communities.
"Community health workers provide more personalized and responsive approaches to meeting community needs, not only because of their unique role but also because they are often members of the communities they serve," said Cheryl Somers, Ph.D., professor of educational psychology and associate director of the academy. "We are thrilled to increase access to these important services to communities that most need them."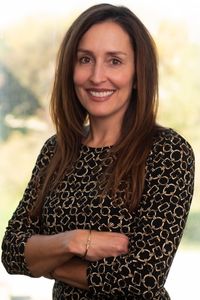 The project will recruit, certify, train and place trainees in federally sanctioned apprenticeships and internships. It will also provide professional development for existing community health workers and support services for organizations where they are employed. Individuals who enroll in the Community Health Worker Academy will develop the knowledge and skills needed to conduct outreach, build trust, increase access to care and resources, and assist with recovery from the COVID-19 pandemic and other public health emergencies in underserved communities.
The Community Health Worker Academy at Wayne State will increase the number, diversity and quality of training opportunities and resources available to community health workers. New CHWs will participate in initial certification training developed by the Michigan Community Health Worker Alliance (MiCHWA) and offered through the academy as well as an additional 300 hours of specialized training based on the Public Health Core Competencies, such as health equity, social determinants of health, responding to public health emergencies and integrated health care teams. The academy will also provide instruction on a variety of medical and public health topics, including cultural competence, digital literacy and career development.
"Alongside partners like MiCHWA, we've assembled a comprehensive array of educational curricula founded on best practices and active learning from many sectors of the health care and public health fields," said McCaughtry. "Academy trainees will receive cutting-edge training that will enable their success in playing vital roles in advancing population health."
"The content knowledge and skills that CHWs develop are very diverse and include connections to care for mental and physical health, social, and economic issues," Somers added. "CHWs are also trained in social networking, community connection, and interpersonal facilitation skills. It is a highly integrated approach to service delivery designed to make a deeper and lasting impact on underserved communities."
After completing the academy's certification and specialized training programs, trainees will be placed into registered apprenticeships — two years of full-time employment as an integrated care team member under the guidance of an expert mentor — or a full- or part-time internship in a clinical, community-based health care or public health setting. At least 60% of trainees will represent underserved communities and receive job placement assistance to gain employment as community health workers within one year of graduation from the academy.
The Community Health Worker Academy is an initiative of the Center for Health and Community Impact, a partnership that includes educators, clinicians, scientists and community leaders. The center is devoted to advancing health, well-being, equity and life success throughout communities locally, regionally and nationally. Faculty and staff from several Wayne State University schools and colleges — including Principal Investigator Nate McCaughtry, Co-principal Investigator Cheryl Somers, and Co-Investigator Noel Kulik from the College of Education; Co-Investigator Deborah Ellis from the School of Medicine; and Co-Investigator Stella Resko from the School of Social Work — are members of the academy's interdisciplinary research team. Additional collaborators include MiCHWA and other regional health care and public health partners. The academy management team includes CHW experts Elizabeth Crenshaw and Porsche Fischer, who manage recruitment, training and field placements.
"Through this award, Dr. McCaughtry and his team have cemented Wayne State University's status as a regional and national leader in urban health care reform," said Phillip Levy, M.D., M.P.H., professor of emergency medicine and Wayne State's associate vice president of translational science. "The academy is the key educational and workforce development component in the larger system that is needed to really achieve the kinds of health equity outcomes that are needed in underserved communities."
There is no cost for individuals selected to participate in the Community Health Worker Academy. Trainees will receive monetary stipends and the curricula and technologies needed to successfully complete the program and excel in their apprenticeship or internship employment.
For more information about the Community Health Worker Academy at Wayne State University, visit education.wayne.edu/community-health-worker-academy.
This project is supported by the Health Resources and Services Administration (HRSA) of the U.S. Department of Health and Human Services (HHS) as part of an award totaling $780,424 (year 1 of 3) with 0% financed with non-governmental sources. The contents are those of the author(s) and do not necessarily represent the official views of, nor an endorsement by, HRSA, HHS, or the U.S. Government. For more information, please visit hrsa.gov.
# # #
About the Wayne State University College of Education
Anchored by its commitment to social justice, equity and inclusive excellence, the Wayne State University College of Education offers programs in nearly 30 areas, including early and elementary and education, counseling, educational leadership and policy studies, educational psychology, exercise and sport science, learning design and technology, program evaluation, special education and sports administration. For more information, visit education.wayne.edu.
About the Center for Health and Community Impact
The mission of the Center for Health and Community Impact is to improve community health and vitality through diverse and inclusive programs, advocacy, and research. For more information, visit education.wayne.edu/health-community-impact.
About Wayne State University
Wayne State University is a premier urban research institution offering approximately 350 academic programs through 13 schools and colleges to more than 26,000 students. For more information, visit wayne.edu.
Media contact:
Tracy A. Boyce
tracy.boyce@wayne.edu
313-577-0260
Faculty spotlight